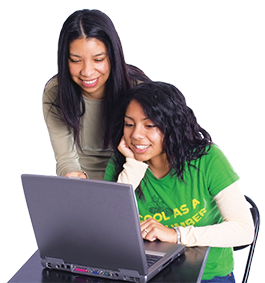 Why Is "I Care" Practical?
"I Care" gets parents involved. The Toddler & Pre-K through 12th Grade curricula provide a predictable and consistent way for busy and hard-to-reach parents to be involved in the education of their children at home and at school.
Teachers are provided with the materials they need online to successfully implement the curriculum, including teacher lesson plans for each character trait and implementation manuals.
It has a one-of-a-kind online parent engagement measuring system that enables schools to document and track parent-child interactions at home.
Benefits to Students

Increases in Math & English State Test Scores (See Research Study.)
Greater Understanding of Themselves & Others
Helps Establish Ethical & Moral Attitudes & Behaviors
More Positive Interactions With Their Parents
Teachers Have More Knowledge About Their Interests & Family
The Ability to Plan, Implement, & Evaluate Goals
Better Understanding of the Value of Good Character

Benefits to Parents

Enhances Parents' Character-Building Skills
Enables Parents to Contribute to Classroom Instructions
Enables Parents to Become Self-Initiators of More Positive Activities with Their Children at Home
Enables Parents to Become Accountable with Teachers for Their Children's Education
Builds Strong Partnership Among Home, School, & Community

Benefits to Schools

Research-Based & Meets and Exceeds Every Student Succeeds Act (ESSA) Requirements
Helps Teachers to Better Understand Families' Lifestyles & Cultural Background
Grade-Level Character Traits, Character-Building Parenting Activities, Teacher Lesson Plans, Character Mastery Activities, & Student Activities (Middle & High)
Grade-Level Curricula
On-Line Data Collection & Evaluation Service that Facilitates Monthly Parent Involvement Measures

Benefits to the Community

Enables the Community to Teach, Reinforce, & Model the Same Monthly Character Traits Taught at Home & at School
Encourages Parents to Take an Active Role in Their Children's Education
Provides a Forum to Improve Workplace Ethics & Rally Around Young People
Fosters Integrity & Forges Strong Bonds of Communication & Cooperation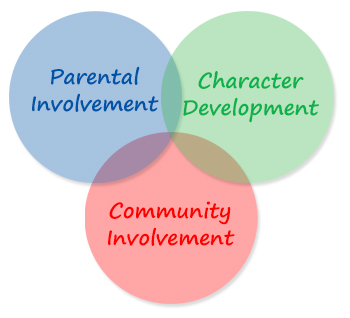 More About "I Care"
The curriculum combines parent engagement, character education, and community involvement into one comprehensive curriculum.
Enables the teaching of character in the classroom, at home, & in the community at the same time.
Provides teachers with information for building stronger relationships with parents.
Provides a measuring system for educators to track & evaluate the outcomes of parent involvement for each student, classroom, school, and school district.
The Online "I Care" Material Components
The material components are research-based, grade-level for Pre-K through 12th Grade, accessible online, and easy to implement using the Plan-Do-Check-Act process.
Character-Building Parenting Activities—available to parents online
Character-Building Teacher Lesson Plans—Integrated into classroom instruction
Independent Student Study Activities (Middle & High)—Completed by students
Mastery of Character Trait Activities—Completed by students
Parent Feedback Form—Completed by parents online and sent back to school online
Online Measuring System—Tracks positive parent-child interactions at home
Parent Portal—Enables parents to access character-building and mastery of character trait activities online
"I Care" Implementation Services
The "I Care" Director and staff delight in making the implementation of "I Care" a joyful and rewarding experience!
On-Site Implementation Training
Parent Engagement Network
Parent Engagement Newsletter
Frequent Implementation Updates
Ongoing Curriculum Updates (Online)
Technical Support (Data System)
"The 'I Care' Program is not complicated and is valuable to our school."

—Principal; Rapides Parish, Louisiana